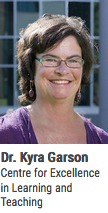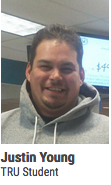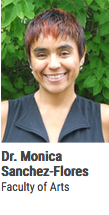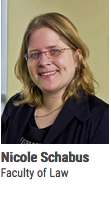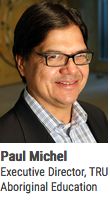 In the third storytelling session in our series we heard from four Thompson Rivers University faculty and staff members – Nicole Schabus (Faculty of Law), Dr. Monica Sanchez-Flores (Faculty of Arts), Dr. Kyra Garson (Centre for Excellence in Teaching and Learning) and Paul Michel (Executive Director, Aboriginal Education) – as well as a TRU student, Justin Young.
Some of the topics addressed included:
teaching Canadian law and increasing awareness of its relationship to colonial history
the impact of students and faculty visiting a residential school and learning from residential school survivors
experiential learning exercises that teach indigenous rights history (e.g. The KAIROS Blanket Exercise and the Box-Circle exercise)
using video of indigenous voices in courses to illustrate varied concepts and learn from indigenous knowledge and ways of knowing
expanding faculty development offerings to include indigenous content and perspectives
exploring the bridges between oral history and textual literacy traditions
the enrichment that storytelling can bring to our classrooms
the personal experience of an indigenous student passionate about learning
As you reflect on the stories and discussions shared during the March 1st session, what questions are you left with that you'd like to discuss with others? What would you like to share of your own experience?